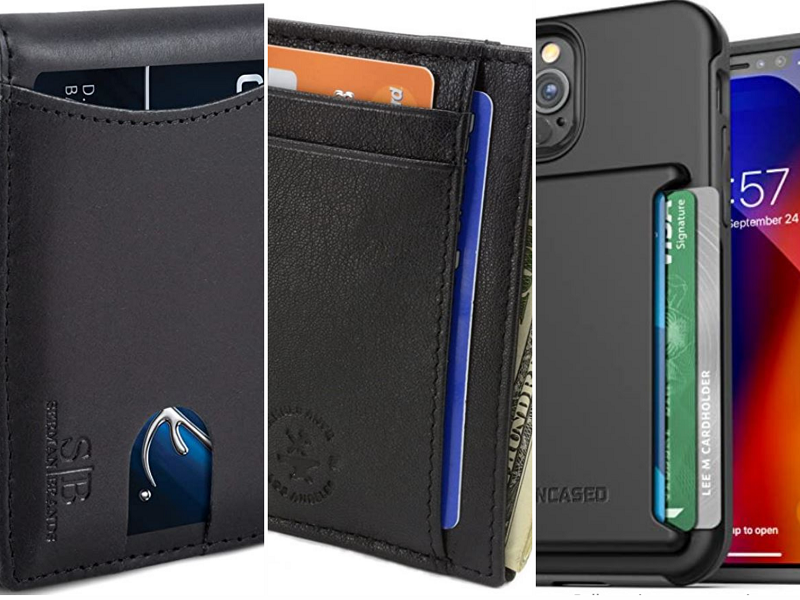 Searching for the best men's wallets on Amazon?
But whether it's holding your essential cards, safeguarding cash, or making a style statement, a great wallet is indispensable. Yet, navigating the sea of options can be overwhelming. That's where Amazon comes to the rescue. In this article, I'll guide you through the best men's wallets on Amazon, helping you find the ideal blend of functionality, durability, and style.
Say goodbye to the frustration of sifting through endless choices and discover the perfect wallet.
This post may contain affiliate links. View the affiliate disclosure.
The 5 Best Men's Wallet's on Amazon
These are 5 of the best men's wallets on Amazon. Let's dive in!
1. Best Minimalist Leather Wallet: Hammer Anvil RFID Blocking Leather Wallet
This minimalist wallet holds your credit cards and license with added RFID protection.
2. Best Wallet for Guys that Don't Want a Wallet: Card Holder Slot by Encased
This wallet is the best iPhone case you'll find to carry your credit cards. No wallet required!
3. Best Wallet with RFID Blocking: SERMAN BRANDS Leather Wallet
This simple wallet is simple, stylish, and safe.
4. Best Leather Wallet on Amazon: Bull Guard Genuine Leather Brown Wallet
This brown leather wallet is well-made and lasts a long time.
5. Best Black Classy Wallet: TUMI Leather Wallet
This classy wallet is soft with good quality leather and has plenty of room.
About Clothes for Guys
Clothes for guys (clothes4guys.com) is all about clothes for men!
Get tips on what clothes look good on men...according to a stylish woman!
Connect with Clothes for Guys
I'd love to connect with you!
Clothes for Guys on Facebook